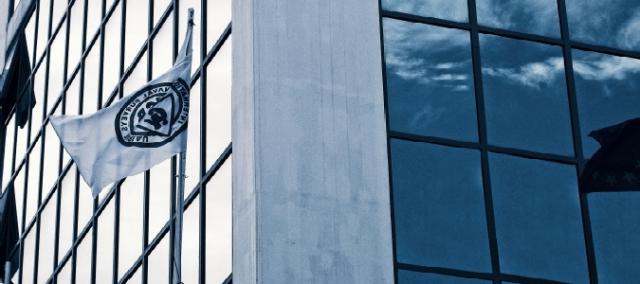 About INSB Class
International Naval Surveys Bureau (or simply known as INSB Class ) is a Greek ship classification society, headquartered in Piraeus, Greece, with almost four decades of continued presence in the international marine industry.
INSB Class services offered are to ensure that irrespective to your fleet configuration or trading pattern, applicable safety standards are met and maintained.
Our activities are governed under its corporate certified Quality Management System under the  EN ISO 9001  and accredited under the EN ISO 17020 international Standards whereby the society has adopted and implements a fact-based approach for measure ment of performance and quality improvement for its deliverables throughout its supply chain.
As an independent technical supervisory organization, INSB Class conducts safety surveys for ships classification, statutory and management systems certification together with the applicable verification appraisals & engineering approvals.
INSB Class - Main Services include:
Ship classification surveys for new constructions and fleet in service under INSB's own Rules & Regulations.
Statutory surveys and certification on behalf of Flag States based on the IMO International Conventions, Codes and National Regulations.
Plan appraisal and engineering studies.
Assessment and certification of safety management systems under the ISM/ISPS Codes and the MLC 2006 Convention.
Technical advisory services.
Surveys of damage , modification or repairs verifications.
We are positioned to closely monitor developments in the industry and the local markets by expanding our local presence and service points. Our extended international network of exclusive offices and surveyors, are to ensure that irrespective to fleet configuration, applicable safety standards are met and maintained in line with internationally recognized safety standards and general EU criteria.
Corporate Memberships
Piraeus Chamber of Commerce & Industry (Reg.Nr.21637).
Hellenic Marine Environment Protection Association (Helmepa).
Hellenic Institute of Marine Technology (Helint).
Hellenic Management Association (HMA-Reg.Nr.532).
Hellenic Chamber of Shipping.
INSB Class aims to be the preferred global provider of risk management solutions and actively contribute to innovative ship safety principles for a safer maritime world.