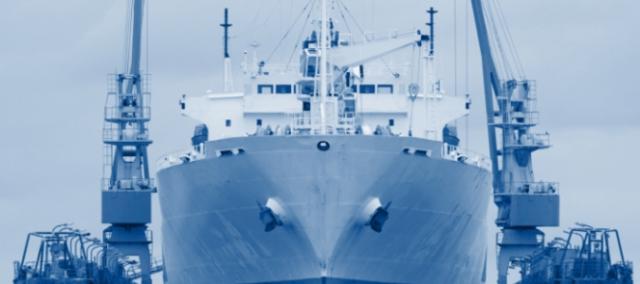 Ship Classification
Expertise in Classification is carried out according to the principles verified by International practice, consisting in the application of technical requirements concerning the ship's Hull, Machinery and her Equipment, as well as monitoring compliance with these requirements by regular surveys.

Classification covers the ship's hull and machinery, including equipment and all electrical installations.

Assignment of class, classification characters and notations, which denote the degree of confidence that the ship deserves, are assigned following the satisfactory completion of surveys carried out by the society's surveyors and the completion of verification of compliance with the rules.

Design and Construction requirements, the scope of tests and surveys are defined by the Rules for Ship Classification and Construction, which are in line with the IACS unified interpretation. INSB confirms a ship's compliance with these requirements by issuing a Certificate of Class and by entering into the society's Register of Ships.
Transfer of Class for existing fleet
Admission to INSB Class is smooth yet standards compliant process and can be enacted on request.
In order to commence the class admission process and to determine the applicable entry surveys requirements, the following information and documentation of the vessel should be submitted:
Application for Class Admission-Transfer of Class duly filled and signed
Vessel's Existing Classification Certificate and its Annexes
Latest survey status report 
including memoranda, conditions of class or posed recommendations, if any.
The list of continuous machinery survey items (when applicable)
Copies of standing Statutory certificates, including DOC, SMC , ISSC and MLC.
Main class plans, manuals and booklets, as INSB Class shall deemed necessary on account of the vessel's type, class notation and type of service according to the society's Rules.
Copy of vessel's Registry Certificate as issued by the flag Administration
Copies of exemption certificates, if any.
A program of surveys will be then set forth based on the outcome of the first document review results plus ship's existing periodical cycle of surveys of the loosing society.
A prompt schedule for vessel's attendance shall be determined in contact with ship operators to ensure minimal disruption to vessel's trading activity.
Statutory certificates are to be issued by INSB Class on behalf of the Flag Administration following satisfactory completion of the applicable technical surveys in accordance with the International Conventions and / or national applicable legislation.